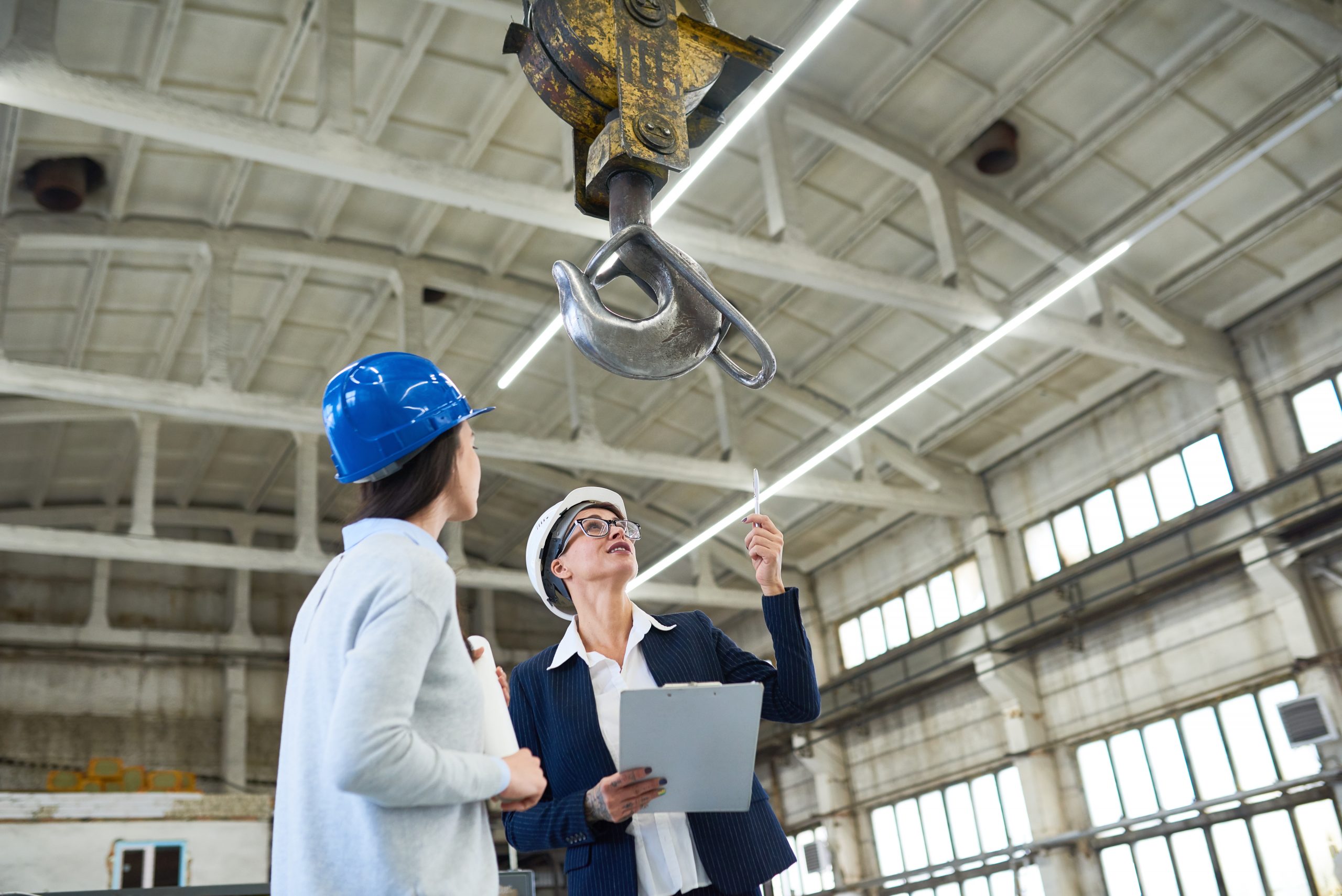 With the future uncertain thanks to ongoing supply chain issues and inflation, it's never been more important for fleet managers to make data-informed decisions

"Cost metrics" (i.e. KPIs related to TCO, fuel, and asset utilization) help fleet managers keep their recurring operational costs in check

By analyzing maintenance and productivity-related metrics, fleet managers are able to identify ways they can improve safety and efficiency
The global fleet management industry has boomed over the past several years. In fact, since 2017, the industry has doubled in value – from $13.8Bn in 2017 to $28.7Bn today.
The reason for this growth comes down to the pandemic having redefined how domestic and global supply chains work, placing unprecedented demand on fleets. This record demand has placed significant demands on fleet managers to efficiently utilize their fleets and boost productivity, especially amid driver and vehicle shortages.
As a result, fleet managers and tools to boost their performance have become extremely valuable. With this comes intense pressure for managers to improve fleet optimization and utilization. But how can teams even start to gauge if a fleet's being utilized to its best extent? The answer lies in metrics.
Fleet utilization metrics are nothing new, but now fleet managers worldwide are having to place enhanced scrutiny on the metrics they use. Many fleet managers are now being asked to expand the scope of the metrics they use to discover new efficiencies while also improving customer service.
Given this, what are the metrics for fleet utilization? What do they tell us, and how should they be used? To make sense of them, we can bundle the metrics up into three categories: cost metrics, driver and asset metrics, and maintenance metrics.
Cost Metrics
The first category of utilization metrics is called cost metrics, which look at how a fleet manages ongoing operational costs. Three popular cost metrics are:
1. Total Cost of Ownership
A holy grail of holistic metrics is the total cost of ownership (TCO), which integrates the cost of acquiring an asset like a truck or a trailer with the cost of operating it. The TCO requires a wealth of data on a fleet's fuel economy, maintenance costs, depreciation rates, etc., but if at hand, it provides the gold standard for measuring the total cost of operating a fleet.
For this reason, TCO calculation is a significant focus for many fleet management software solutions. It aggregates data from every source to help fleet managers evaluate their return on investment for operating a fleet. With TCO, fleet managers can be best informed about their maintenance schedule, whether they should replace vehicles, and whether they should buy or lease new vehicles in their fleet.
2. Fuel management
Fuel has always been one of the most significant ongoing fleet expenses for fleets. With the cost of gas rising markedly this year, however, the cost of filling a 250-gallon truck has risen from $800 to $1,000. This means that fuel management metrics are at the top of the agenda for many fleet managers today.
Historically, fuel management metrics once required manual tracking and collection of receipts from drivers, which carried substantial risks for errors being made. This is no longer the story today, with fuel management software now leveraging data entry from a mobile app on a driver's phone.
Fuel management software allows fleets to track their fuel economy in real-time to discover their cost-per-mile, allowing fleet managers and operators to budget optimal fuel expenses for their current needs.
3. Asset Utilization
Asset utilization refers to how much an asset is used in terms of the average hours of use per day or average miles traveled per day. This can help predict maintenance and decide whether a fleet needs new vehicles or if current vehicles need to be used more efficiently, giving fleets more power in managing the equipment lifecycle.
Asset utilization metrics can help fleet managers determine if there are any under-utilized vehicles in their fleet, allowing them to decide whether or not they can be reallocated elsewhere in the business or sold on the market. Likewise, it can also let fleet managers know if their fleet is operating at capacity.
Driver and Asset Metrics
The first category of utilization metrics is called driver and asset metrics, which look at how effectively drivers use a fleet's assets in their jobs. Three popular driver and asset metrics are:
1. Safety
Safety is crucial in managing a fleet, with accidents imposing enormous human and financial costs. Fleet safety metrics are vital to mitigating the risk of accidents, meaning safer drivers and less spent on the repair, medical, or legal fees associated with accidents.
Figures to log as part of safety include driver behavior reports and logs of driver walk-around checks. In addition, modern fleet management software can also alert fleet managers of vehicle recalls, allowing them to further mitigate safety risks from their assets.
2. Driver Productivity
Driver performance is often key to the difference between a delivery job being profitable or unprofitable. This means managing and tracking driver productivity directly is a top priority for fleet managers.
To do this, modern fleet management software often takes pains to log the duration and distance of assignments to ensure drivers follow optimal routes and timings for their jobs. Across multiple assignments, these figures can be compiled to get a complete sense of a driver's habits and productivity, allowing teams to help guide drivers who are falling behind.
A consistent approach to logging and monitoring driver productivity can also be essential to improving customer service through minimizing delays to their deliveries and ensuring that drivers fulfill all relevant customer requirements.
3. Technician Productivity
Asset downtime can represent a significant opportunity cost for revenue and a substantial operational cost to handle repairs themselves. Technicians are responsible for minimizing both, so their productivity is a natural metric for fleet managers to log.
Figures such as time taken per repair and cost per repair are essential for checking technician productivity. This can be tracked in both in-house or outsourced technicians, with good fleet management software giving fleet managers real-time oversight over the state of repair jobs and trends in technician productivity over time.
By automating the collection of utilization metrics and providing a single plane for fleet managers to find out how a fleet is performing, fleet management software can be a crucial solution to help fleets improve their quality of service and lengthen their asset's lifespans.
Maintenance Metrics
Finally, there are maintenance metrics, which log how effectively a fleet is being maintained and the frequency with which assets have to be pulled from service. Three often used maintenance metrics are:
1.  Odometer Readings
Ultimately, most maintenance tasks can be seen as a result of the mileage and hours an asset has seen on the road. As mileage increases, the probability of an asset needing maintenance also increases.
By taking regular odometer updates of assets in a fleet, a fleet manager can fall back on averages and probabilities to estimate an asset's ongoing maintenance costs, fuel consumption rates, and driver productivity.
To guarantee their odometer readings are accurate, many fleet managers are moving to install telematics devices that leverage GPS data to automatically update a vehicle's mileage in their fleet management software. This removes the risk of errors in manual odometer reporting and provides real-time data on mileage figures in a fleet.
2. Diagnostic Trouble Codes
Another benefit of using telematics devices and fleet management software is allowing fleet managers to receive real-time diagnostic trouble codes (DTCs) from assets. Fleet managers are immediately alerted to equipment troubles and can start maintenance quickly.
This also allows fleet managers to log the most common faults in a fleet and also identify the vehicles most susceptible to them. Real-time and detailed logging of DTCs will give teams more power in managing the equipment lifecycle, allowing fleet managers to plan out maintenance routines better and improve their ability to replace chronically out-of-commission assets.
3. Inspection results
Logging daily vehicle inspection reports (DVIRs) is vital to ensure that drivers regularly check on vehicles and that fleet managers have access to real-time updates on the health of a fleet's assets.
As a metric, DVIR reports can be grouped according to the driver or the vehicle, allowing fleet managers to identify defects in a fleet and drivers who aren't stringent enough at logging an asset's safety or quality. When plotted into a fleet management software solution, teams can then spot patterns of issues that allow them to improve their predictive maintenance regimen and decrease asset downtime.
Systematically track your fleet utilization metrics
We've made a few mentions of fleet management software solutions. They can provide a crucial one-stop dashboard for drivers, technicians, and fleet managers to disseminate and review utilization metrics.
By automating the collection of utilization metrics and providing a single plane for fleet managers to find out how a fleet is performing, fleet management software can be a crucial solution to help fleets improve their quality of service and lengthen their asset's lifespans.
With over thirty years of experience, Wynne's own Logistics Solution is designed to seamlessly integrate every necessary metric for a fleet into one plane to allow for rapid and effective decision-making and fleet optimization. If you're interested in finding out more, schedule a call with a member of the team to find out more about how Wynne can help your fleet thrive.