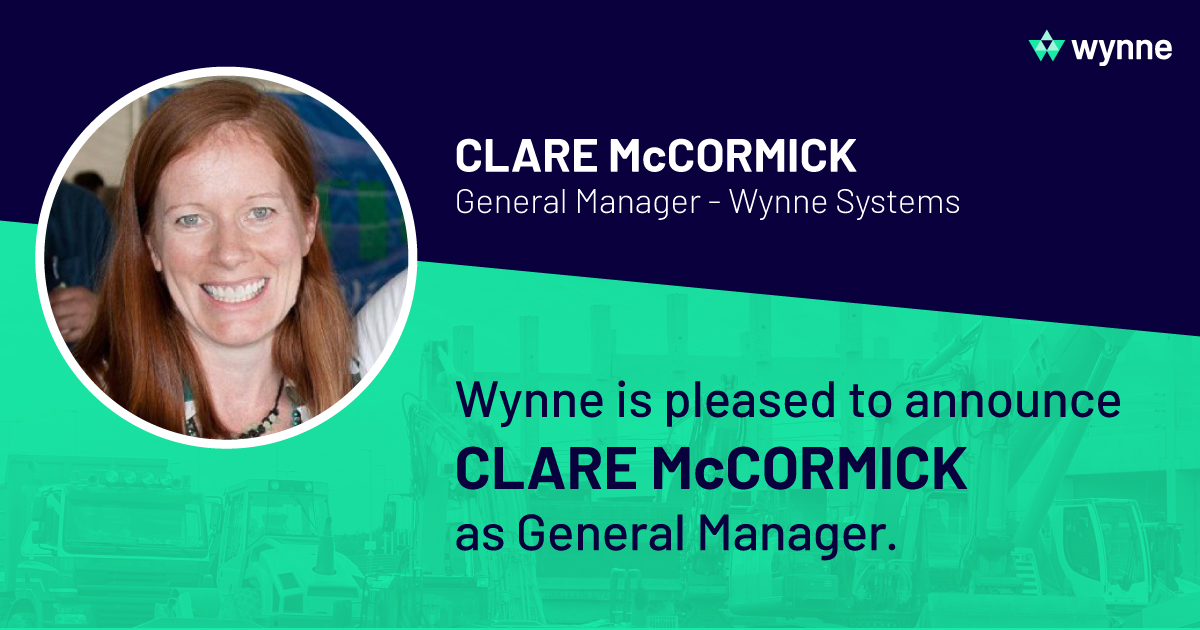 Wynne Systems is proud to announce the promotion of Clare McCormick to General Manager. McCormick succeeds Robert Gray, who will transition into a new role of Chief Revenue Officer. As Chief Revenue Officer, Gray will focus on rapid growth into new markets and verticals for Wynne. Additionally, he will be further structuring the business to engage in closer partnerships with Wynne's current customers through Customer Success, Sales, and Marketing.
McCormick brings over 20 years of experience working with Wynne Systems' RentalMan and RentalResult client base. Her early beginnings at Result Group began in 2004, which was acquired by Wynne Systems in 2016. She quickly rose through the ranks, beginning as an Implementation Specialist. Throughout her time at Wynne, she held roles that kept her deeply connected to customers to better understand their needs and challenges. In her role as Vice President of Operations, McCormick lead major improvement initiatives to enhance customer retention and acquisition. 
"Clare's time as Vice President, Operations proved she is the perfect fit for this new role," said Robert Gray, out-going General Manager. "Clare will absolutely accelerate Wynne's improvement and growth."  
Wynne Systems delivered on a monumental year where the company embarked into a new healthcare equipment management vertical and four major product releases across the entire Wynne portfolio. Wynne was also recognized this year in the International Rental News' (IRN) and Rental Equipment Register (RER) top 100 lists. Between both lists, users of Wynne's flagship rental ERP, RentalMan, boasted 62% more growth and 117% more revenue per branch than non-RentalMan users. 
To maintain and grow that success, McCormick has a tough road ahead as Wynne embarks on the most aggressive product development roadmap in company history.  
"There's a lot to do!", explained McCormick. "Those who know me, know I have a passion for the business and our clients, but I would not have accepted the role if it were not for the superior team we have at Wynne. We are primed and ready to continue and accelerate Wynne Systems' market leadership."