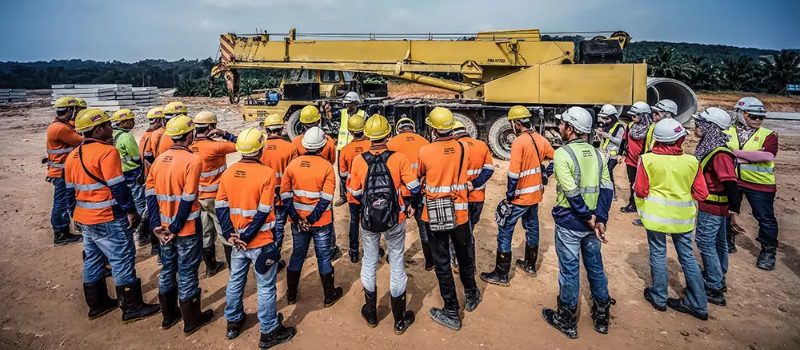 The U.S. Bureau of Labor Statistics announced that there were 11.5 million job openings in March 2022. This may be good news for job seekers, but this labor shortage means companies are operating with missing personnel. Discover how you can overcome labor shortages and grow your revenue with maintenance software management. Explore the current state of labor shortages in the United States, what they mean for your company, and what you can do to continue to offer quality equipment rental services.
Labor Shortages in 2022
Labor shortages are affecting nearly every industry. According to the U.S. Chamber of Commerce, there are currently country-wide labor shortages, particularly after more than 47 million workers quit their jobs in 2021.
Construction Industry
Some industries are affected by labor shortages more than others. The construction and manufacturing industries in particular are struggling to find skilled workers. An average of 4.4% of construction jobs were unfilled in 2021, according to Rental Equipment Register.
This could mean reduced equipment rental needs as companies struggle to find workers to operate heavy equipment rental products. Contracting equipment rentals account for approximately 56% of equipment rental industry revenue, so the construction and equipment rental industries are closely connected.
Another result of the shortage of construction workers is an increase in demand for skilled employees. Construction worker wages increased 5.1% from 2021 to 2022, according to Rental Equipment Register. This is believed to be caused by an increase in demand for not only workers but skilled workers in this field. There's a growing percentage of employees in the industry who claim to be general construction workers, rather than highly skilled specialists.
Equipment Rental and Manufacturing Industries
Aging workers in the construction and manufacturing industries may make it difficult to find companies that need equipment rentals and locate the service technicians you need to maintain your fleet. Heavy vehicle and mobile equipment service technicians require long-term on-the-job training, according to the U.S. Bureau of Labor Statistics, so it can take time for new hires to learn the trade.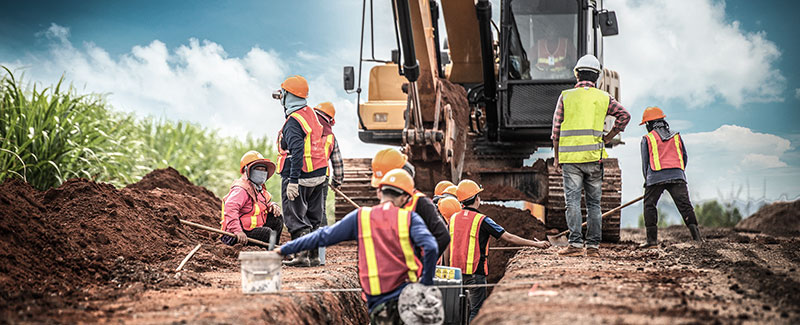 Related Challenges in the Equipment Rental Industry
Labor shortages are directly linked to other challenges for your company, whether you work in construction, heavy equipment rental, manufacturing, or a related industry. Missing workers translates into backlogged projects, decreased supply, and increased costs. Review these related challenges before finding out how technology can enable your team to help you overcome these obstacles.
Declining Revenue
In the tool and equipment rental industry, revenue declined 1.7% in 2020, according to IBISWorld. This was caused, in part, by the COVID-19 pandemic, the decline in nonresidential construction projects, and supply chain issues.
Rising Equipment Prices
The cost of heavy equipment rental is rising in part due to the increase in equipment prices. Construction equipment increased in price by 9.7% in the last quarter of 2021, according to Equipment World. These increases are caused by the same supply chain issues affecting the automotive industry:
Microchip shortage
Labor shortage
Backlog of cargo ships
Many construction equipment OEMs believe they could have sold up to 20% more if they had enough inventory to meet demand in recent years, according to Equipment World. If you operate a heavy equipment rental company, then it's important to keep your existing equipment operational to avoid waiting in a backlog for a new or used equipment purchase.
Enterprise Resource Planning Solution
Explore Innovation Solutions for Overcoming Labor Shortages
Don't let a shortage of workers stall your business operations or limit your access to critical equipment. See how Wynne Systems' Enterprise Resource Planning (ERP) platform offers a way to improving utilization, managing inventory, analyzing margins, and reducing costs.
Contact us to learn more about Wynne Systems and how it fits into our suite of equipment rental and construction industry software solutions.