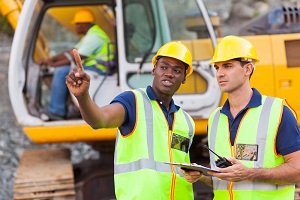 Tool tracking software can reduce costs by providing you with real-time visibility of all your tools and equipment. The right tool tracking software can reduce the common complaints we hear on construction sites:
Job sites are moving equipment without telling the back office
Job sites are renting equipment from external vendors without telling anyone in AP
A piece of equipment was sitting unused in the corner of the site or the warehouse for weeks before anyone noticed
The job site requested equipment from the yard and has no idea when it's going to turn up
Job sites get hit with costs they weren't expecting
Procurement can't control costs if they don't have visibility into equipment needs and inventory
Real-time visibility and tracking of all of your equipment and tools provide you the foundation for profitable construction jobs. You need to accurately track costs, mobilize assets, measure utilization and be able to charge back costs to that specific job site or task. Below are 5 ways your equipment and tool tracking software can reduce costs:
1. Managing Requests and Delivering Equipment
Whether you request equipment and tools from a centralized equipment desk or a rental company, the right tool tracking software can help make the process more efficient and reduce costs. Each job site can submit a requisition for equipment, tools, labor and additional services they need (and consumables if necessary). You warehouse team can then allocate equipment from the warehouse or yard, move equipment from another site or if needed rent from an external source. This control enables you to more efficiently manage the equipment you have versus your demands.
The right software can also improve your warehouse picking and delivery processes saving you time and money. Logistics picking allows you to pick and allocate equipment across multiple requisitions and orders using mobile devices or tablets. This means you can pick for a specific load and truck or enable a driver to deliver to multiple job sites. Once your equipment is delivered to the job site, it can be signed for by mobile device and the charge period will then begin. Charges or invoices can be produced on a regular cycle which might be daily, weekly, monthly, or any other variable you wish to use.
2. Managing Pickups and Returns
Warehouse, job sites and PMO offices all have visibility of everything that is on the job site. A simple job site portal allows job site managers to see what equipment they have on site and request pick up of equipment they no longer need. They can also notify the warehouse directly of any issues with equipment and request on-site maintenance or exchanges /swap-outs. All of these field requests drop straight back into an internal control center so that you can prioritize and manage your work load. From there you can assign trucks for pick up, track the pickup process (including mobile apps for signature capture) and finally return the equipment back to your yard.
In instances where you don't want to return the equipment, but want to move it straight to another job site you can do that within the software without losing any visibility and utilization data as well as capturing any transport and related costs.
3. Equipment Maintenance
Equipment tracking software is set up to help owners provide regular maintenance and inspections of their equipment. The software can manage this process for you from tracking service requirements and checklists, to triggering services based on asset status, utilization, machine hours, time or workflow. You can manage workshop orders and inspections through the main screens or use mobile apps for on-site maintenance activities. Get a comprehensive view of your assets by status and events both due and overdue.
4. Measure your Equipment Utilization
Every time a piece of equipment that is used on the job site it can be tracked. Rental companies track time and dollar utilization on all their equipment to maximize their return on investment. Your construction business can do the same to determine what equipment you need to own versus what might be better to rent from time to time. Effective asset management is a key to reducing costs for your business.
In addition to serialize assets, you can also use equipment software to track bulk items like scaffolding. You can track the costs of bulk purchases, depreciate against them and measure the utilization of bulk equipment.
5. Calculate Internal Charges for Equipment Use
Every job site, project or task can have its own internal or external charging information. For example, you may have a standard internal rate for an excavator, but due to the remoteness of a location or the density of projects in a particular region, you may have specific rates on some job sites. Rates can be controlled based on a range of variables: including hours, days, weeks, months, excess hours, or duration required. The costs can then be internally billed to the project and allocated to that task code.
Effective internal charging ensures your equipment is at the job site only when needed and not hoarded when it is not. Each job site will be allocated costs that they can use to determine a project's profitability and if the project was bid correctly.
These are just a few of the ways that you can use an equipment and tool tracking software to better manage your equipment and reduce costs.