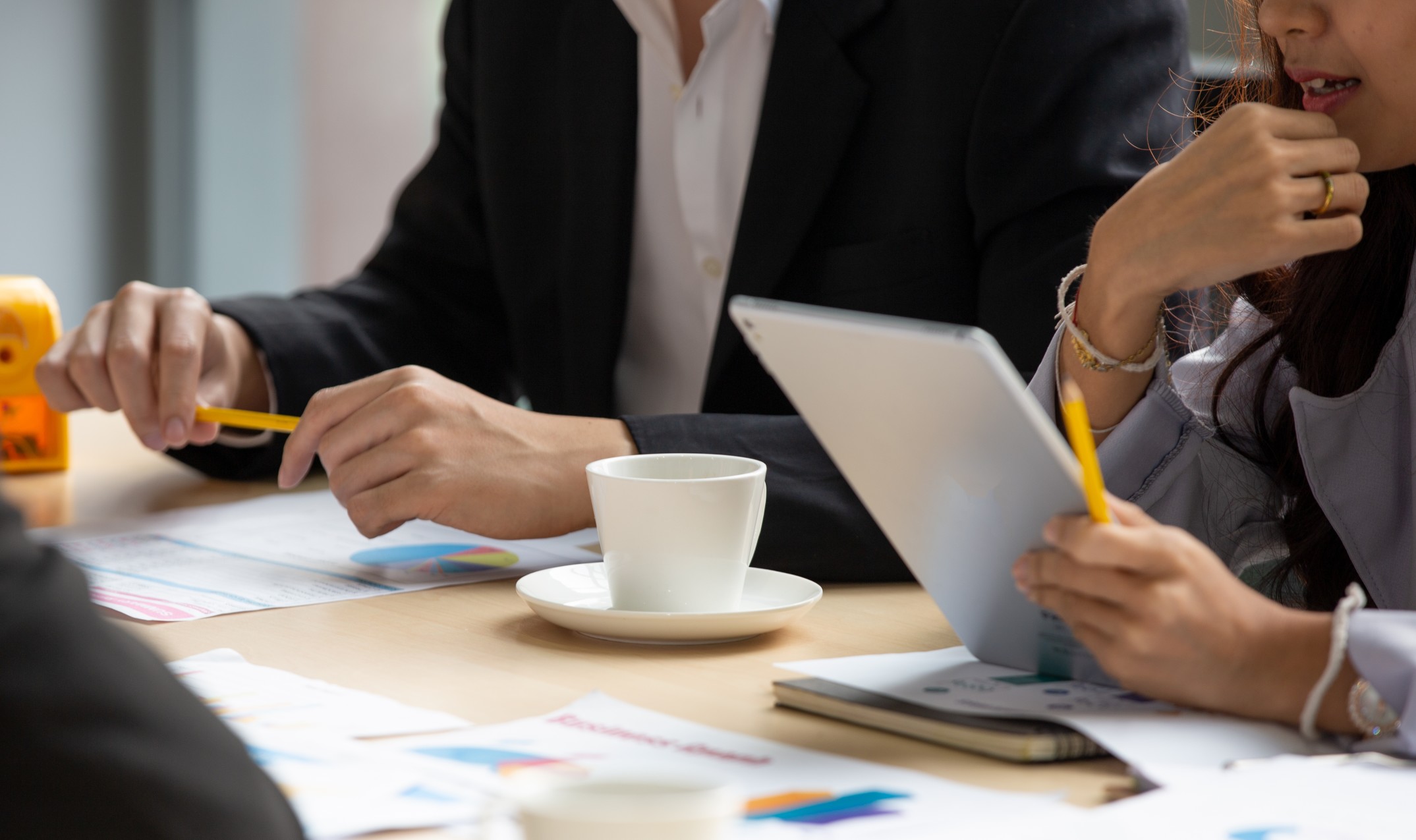 Virtually every organization (be they in rental, construction, or something else entirely) faces communication-related challenges that stifle productivity

By consolidating communication methods and ensuring all necessary parties are kept informed, miscommunications and other collaborative difficulties can be minimized

Above all else, having a reliable single source of truth can do wonders for how departments within large organizations work with one another
As a product manager at Wynne Systems, I'm always interested in understanding which aspects of our rental and construction software provide benefit, and more importantly, where we have gaps or pain points.
At our most recent conference, I got the chance to see our rental and construction customers discuss their respective challenges with one another. The customers were first split into groups and then asked to list common recurring problems across their organisations in order of priority.
Fascinatingly, every group came back with the same number one issue—communication, or to be more exact, inter-departmental communication.
This isn't just a rental or construction issue. This applies to every large organization on the planet, but in some respects, it's even more important in our industry which so heavily relies on servicing and maintenance, timely deliveries, and safe handling of equipment (such as cranes lifting 750 tonnes).
Here's some strategies to assist with communication that are applicable to all fields, but especially relevant to the rental and construction industries.
Standardizing and streamlining communication
If multiple departments are working on the same project, it's critical that they communicate their requirements clearly so that each party fully understands when it's their turn to become involved. All too frequently, this relies on rushed emails, text messages, or garbled telephone calls, and it's no wonder tasks get lost in translation.
Standardizing communication channels is one sure-fire way to improve the efficiency and quality of inter-departmental communication. It's essential to remove unnecessary chaff and direct teams to one communication method, ideally using some form of template for common requests.
In addition to increasing project visibility and ensuring project cost management, Wynne's RentalResult Job Site Portal allows field personnel to automatically request and manage their tool requirements, creating requisitions and pick-ups, immediately viewable back at the equipment facility. Creating a paperless process mirroring the physical steps your equipment follow makes a measurable improvement to your operational efficiency.
When departments work together, communication and relationships improve company-wide, and it becomes much easier to achieve a shared corporate goal.
Keeping everyone in the loop
Silos are never intentionally formed, but when they do occur, they lead to inefficiencies, poor relationships with other departments, and a limited vision of company objectives. When departments work together, communication and relationships improve company-wide, and it becomes much easier to achieve a shared corporate goal.
Implementing handoff strategies across the organization improves the quality of interactions between departments that take place. One specific strategy is to ensure standardised processes exist for common workflows, and handoffs are automated between department to remove the potential for manual errors and confusion.
The RentalResult ERP solution is fully workflow driven, and configurable by specific roles, to ensure all departments are fully aware of their responsibility in meeting customer's needs. In addition, RentalResult offers real-time configurable notifications, so handoffs take place automatically and with clarity, ensuring everyone is aware of their role, and has access to the required information they need to perform their task.
One version of the truth
Companies have a huge amount of data available to them currently. This can lead to more informed decision making and better visibility of departmental KPIs. Unfortunately, it can also lead to data overload and the creation of data silos and multiple truths. Instead of decision-making being informed by data, companies can be paralyzed by reporting on inconsistent contradictory data.
If you are struggling knowing where to start, it's important to understand two phrases.
Single source of the truth – this data storage principle ensures that everyone within an organization always sources specific information from one common location
Single version of the truth – everyone in the company agrees that the specific data provides accurate and trusted value for benefit to all departments.
Once you've located the data you require, it is important that timely accurate reporting can take place across the organization, delivering the right data to decision makers, so everyone is empowered to perform their duties.
The RentalResult ERP solution not only provides standard and user defined reporting out of the box, but also provides operational and strategic dashboards embedded directly into the application, providing a springboard for drill down and exploration. This means timely accurate decision making can take place, without the need for multiple communications, or relying on separate or paper-based reporting.
Reporting using RentalResult couldn't be easier. Reports can be generated automatically and scheduled to be sent to key personnel across departments every 5 minutes, every hours, or every  day – whatever works best for your business processes.