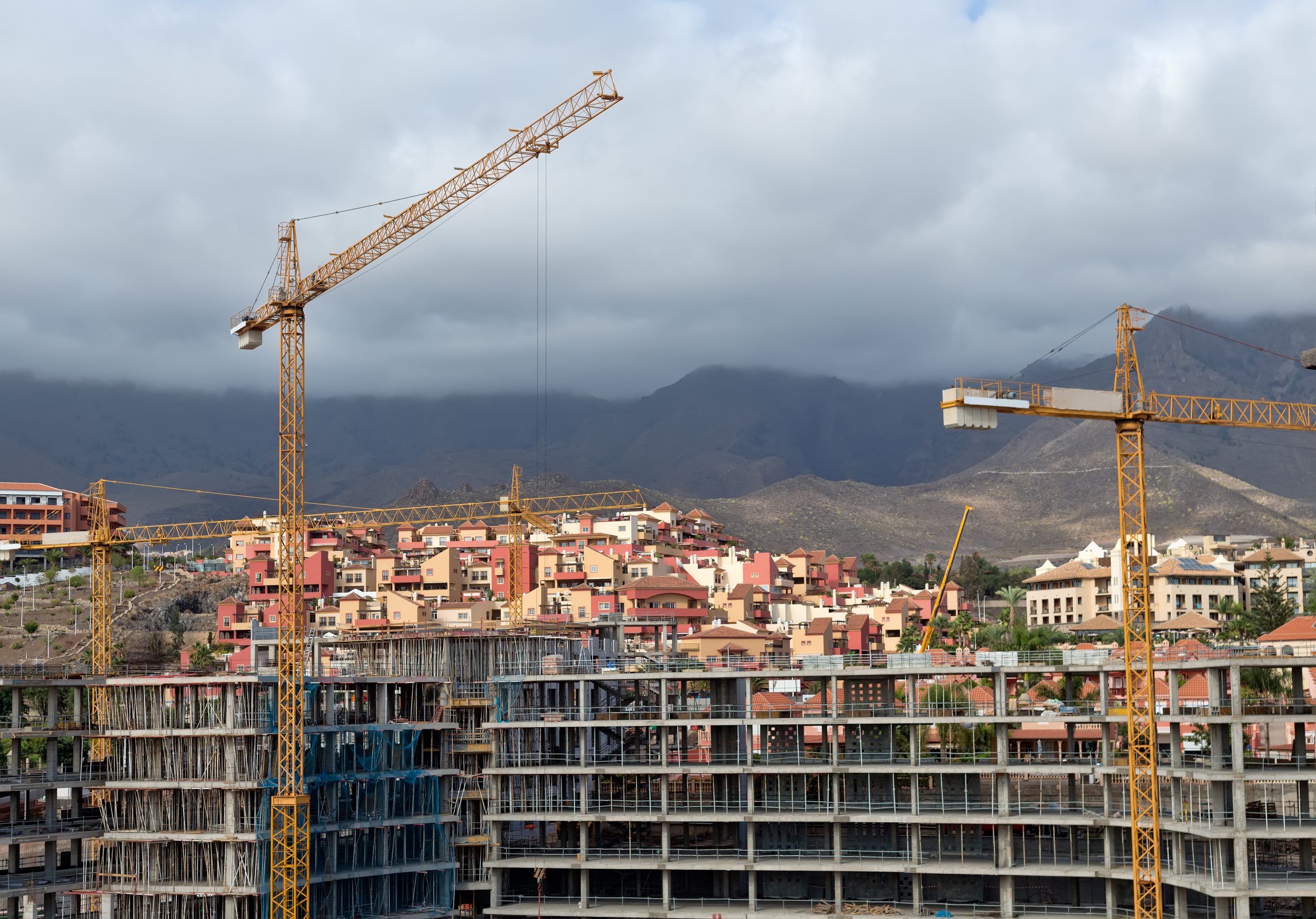 Hot on the heels of UK Construction Week, Digital Construction Week brought thousands of construction professionals to London for multiple days of workshops, technology demonstrations, and more

At the show, impressive advancements in the fields of robotics and digital mapping stood out thanks to their boundless potential to reinvent how job sites are surveyed and how builds are planned

As construction becomes increasingly digitized, the need for a single source of truth grows in parallel, which makes having the right system of record for your organization more important than ever
Just two weeks after UK Construction Week, the Excel Arena once again welcomed thousands of construction professionals last month for Digital Construction Week. Having been impressed by the technologies on display at the earlier event, I was curious to see what the more specialized expo would bring to the table.
Interestingly, Digital Construction Week seemed to have a much larger footfall on the day I attended than the broader event that preceded it. The show also comprised many smaller stages than UK Construction Week giving attendees over 120 hours of varied, free-to-attend content. In addition to the main stage, sessions were held on nine other stages including the information management stage, innovation stage and net zero stage. The high number of different speakers ensured attendees were fully engaged, and always on the move to the next session to explore new ideas. Sessions around delivering new ideas and content, rather than straight software walkthroughs, seemed to promote the most customer interest.
One of the star attractions of Digital Construction Week was Spot, Boston Dynamics agile mobile robot dog featuring Leica's BLK ARC laser scanning solution. This combination allows autonomous mobile scanning to take place with little or no human intervention. Users can plan scan paths remotely using BIM models of buildings to help capture 3D point clouds and create 3D digital twins.  Very cool to watch and see in action. I look forward to seeing herds of Spots scanning the job sites of the future!
Several interesting sessions highlighted the use of digital twins and the benefits they can bring to construction. For those unfamiliar with the concept, a digital twin is a virtual 3D representation of a physical asset including its data, functionality, and abilities to process the data. The digital twin effectively comes alive when monitored continuously over time. Interestingly, the concept arose in 2010 when NASA wished to improve the physical-model simulation of their spacecraft. The advantages of using digital twins are numerous including predictive maintenance, accelerated risk assessment, real-time remote monitoring, and improved financial decision making.
It is critical for companies to have selected "a single source of truth" when using digital twins, and this was a phrase repeated many times during different presentations. I also mentioned this in a previous blog. The concept becomes even more important when companies are faced with the large number of innovative mobile software solutions on show at the Excel. These ranged from timesheet entry applications, to snagging and diary entry, all the way to AI building design planning.
Although there were several different sessions around the standardization of the exchange of data, this got me thinking: where's the tradeoff between a construction company having a single source of truth, whilst simultaneously utilizing multiple discreet applications?
When looking at reporting and analytic tools, consider if the information produced is clear, relevant, and easily accessible. Can reports be run automatically and exported into different formats?
So, what should you think about when considering utilizing additional applications either on the job site or back in the office?
Restricted Data?
Data entered and stored in the application must be readily available to all interested parties straddling different departments.  If information is only available to specific individuals in specific departments, there will be a heavy manual overhead in cross- departmental communication and collaboration and silos will result. Also, be aware of applications that duplicate system behaviour. The goal with using any automated solution should be to reduce user noise and manual intervention, and to streamline workflow processes. Use the potential purchase as an opportunity to revisit your current processes to ensure they're relevant and efficient for today's workflow.
RentalResult's process driven workflow managed ERP solution ensures real-time information is available to all parties across the whole of the organization ensuring goal planning and KPI measurement can take place across all departments.
Interfacing Capabilities?
One way to view the maturity of a product is by understanding the maturity of its interfaces. New software with poor interfacing capabilities will hinder your ability to obtain a complete 360-degree view of your operations and restrict your ability to pool data from different sources effectively and efficiently.
Wynne Systems offers unparalleled interfacing expertise to ensure data is exchanged in the manner that best drives your business benefit. Our customers across the globe use our standard suite of financial and operational interfaces on a daily basis to share information across all aspects of their business.  
Reporting Function?
Stored data in an application provides little benefit unless it can be reported in real-time. When looking at reporting and analytic tools, consider if the information produced is clear, relevant, and easily accessible. Can reports be run automatically and exported into different formats?
RentalResult's embedded dashboard reporting and data warehousing facilities ensures everyone across the company, either on-site or in the office, has the information they require at their fingertips to perform their duties every day.
Current Solution?
Investigate your ERP capabilities. ERP solutions grow over time so be aware of the current functionality, not just what you bought ten years ago.
The RentalResult solution is continuously updated with new customer requested features. These are then communicated to our customer base ensuring you maximize the benefits our software can provide, and utilize the most effective processes for yourself and your team.