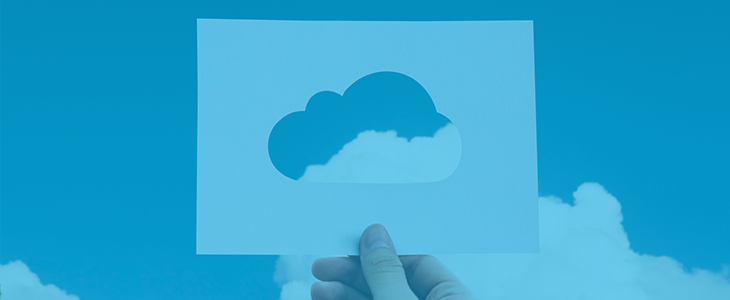 Cloud-based solutions are growing in popularity year after year, but why are companies making this shift? We'll discuss some of the common business drivers that companies encounter which are leading them to the decision to become part of the growing cloud software population.
1. Aging Infrastructure
The average lifespan of a server can range anywhere from 3 to 5 years. As your infrastructure ages, your maintenance costs increase and it becomes more expensive to extend software licenses. Stretching a server beyond its capacity and typical life cycle will create a significant impact to performance and dependability. Cloud-based solution providers are well aware of these issues hence standard maintenance and upkeep of supporting infrastructure is included as part of the recurring subscription fee.
2. Declining IT Spend
Whether the budget has declined or it's preferable to reinvest in other aspects of business, it's not uncommon that companies look for new ways to make the infrastructure spend go further and with less. Companies switching to the cloud often see cost savings benefits in the form of reducing start-up expenses (server, licenses and networking) and reduction in the IT labor requirements for to the management of the required infrastructure.
3. Shifting from CAPEX to OPEX Spending Model
Many companies can reduce their capital expenditure budget/requirement by deciding to make the transition to a cloud-based solution. Cloud services are offered on a subscription basis which allows for the planning of predictable operational expenditures. Advancements in technology make budgeting for IT spend unpredictable which can make an OPEX spending model more attractive.
4. Meet Audit Requirements for Disaster Recovery
Companies are becoming more 24/7-oriented due to the demands of a global market and are requiring some type of disaster recovery plan to manage acceptable return to operation objectives. The need to test and audit these processes in a necessity to provide assurance the solution will work when needed. Performing the rigorous testing to confirm your disaster recovery plan is functional can be a harrowing task that is often set aside for "a more convenient time".
Cloud-based providers must remain compliant to strict audit regulations, test periods and reporting requirements for disaster recovery offering which gives companies comfort in knowing they'll be covered in case of a catastrophic event.
5. Security Concerns
Keeping patches up-to-date and having firewalls in place to protect valuable customer data is serious business. Failing to remain vigilant can be costly and damage reputation.
As mentioned previously, providers are required to remain compliant to protect their clients' data from a contractual standpoint.
With all these concerns, it's no wonder that the software as a service (SaaS) adoption rate has increased from 11% to 74% in just the span of 4 years1. These numbers speak volumes as to why more and more companies have made the transition. Have you?
[1] http://mjskok.com/resource/2014-future-cloud-computing-4th-annual-survey-results