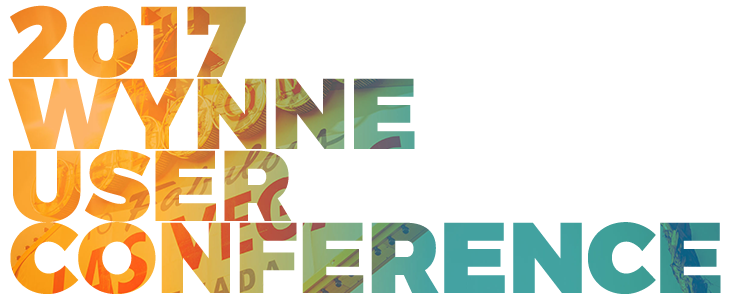 If you're a first-timer to our User Conference, you'll undoubtedly wonder about the best way to spend your time at our conference. Here are some tips from your trusty conference coordinators!
Tip #1: Create a Personalized Agenda
Before you head out to the conference, review the agenda and decide which classes or sessions you want to attend. Our conference scheduler allows you to create a personalized agenda, so that you can create a schedule for yourself to make the best use of your time. If you have a colleague attending as well, you can divide and conquer if there are two sessions scheduled at the same time. This agenda can be accessed on your mobile device, which we recommend while you're onsite at the conference.
Tip #2: Network Like Crazy
This is the opportunity to get out there and meet other professionals in your industry. Previous conference attendees have remarked that one of the advantages of the conference is the ability to meet others and share stories. If you're shy, or just not sure who you should meet, ask someone from Wynne. We'll pair you up with someone with either a similar background, industry or challenge. We've purposely included many opportunities for our guests to mingle and network. And speaking of which…
Tip #3:  Meet Our Business Partners at the Networking Event
Our business partners are joining us at the Tech Center, where we're hosting our networking cocktail hour. You can get information on their newest products and how their partnership with Wynne is driving innovation. And who knows, maybe they have something that will be the newest tool in your business arsenal.
Tip #4: Come With All of Your Questions
Each session has time allotted for Q&A, but we are hosting a very special session where you can Ask Us Anything! Our panel of experts will be taking questions from the audience and anything goes, whether it's troubleshooting, ways to use the system or reporting–we'll have answers.
Tip #5: Join Us for the Welcome Reception and Customer Appreciation Events
Conferences aren't just meant for work—you've got to balance it with a little bit of play as well. Join us Monday evening at The Pond, a beautiful poolside venue, to help you unwind from a long day of travel. And we end on a fun note, too, with an outdoor reception on Thursday evening with beautiful views of the Las Vegas strip.
And that is how we suggest making the most of your time and experience while at our User Conference. And there's still time to register, if you haven't already!