Successfully manage your most valuable assets
Optimize your investment, boost ROI and profitability across your entire fleet.
Manage your equipment from purchase to disposal
Boost profitability
Identify under and over-utilized quickly with reporting and dashboards to make quick decisions on sales or purchasing.
Boost utilization
Maximize utilization with service prioritization and keeping up-to-date on scheduled maintenance. Create different schedules, inspection and service steps by asset or category to minimize down time.
Flexible depreciation
Utilize a variety of depreciation methods for both serialized and bulk assets and update the general ledger immediately. Select up to five different methods per assets, giving you the most comprehensive depreciation package available.
Fleet planning
Measure time and dollar utilization of your equipment lines to maximize your investments, and create purchasing forecasts up to two years in advance.
True cost of ownership
Track all parts and labor associated with your equipment to get the full picture. Know which assets are too costly to maintain or retain in your rental fleet with comprehensive reports.
Sales and disposal
Easily transition assets from your rental to sales fleet when it's time. Know how to best price your asset based on acquisition cost and depreciation and add the sale item to your used equipment sales link on your website (optional function).
Everything you need in one display
Our user interface makes it easy to perform your job more efficiently. Customizable screens can display equipment images, maps, service information or dashboards.
Asset management down to the details
Comprehensive reporting and dashboards make it easy to quickly view information at a high level or drill down into the details. Build your own reports or customize company-standard reports to suit your needs.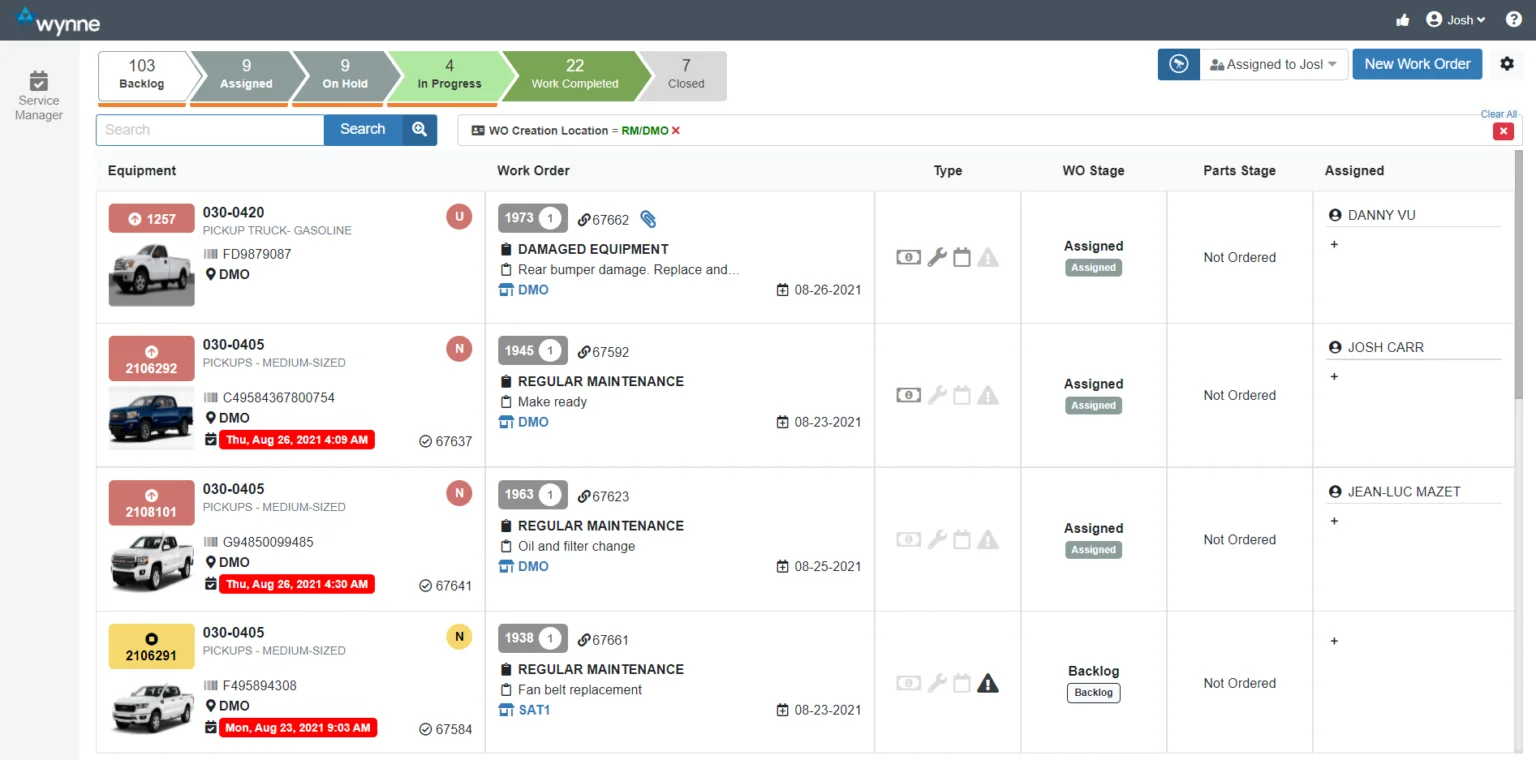 Made to deliver results for every aspect of your rental business
RentalMan's core capabilities allow your business to accomplish and achieve more. From quote to disposal, your solution records every transaction giving you the power to track, measure and manage–the keys to business success.
Quote
Reservation
Contract
Sales
Invoicing
Service
Depreciation
Re-capitalization
Equipment Sales
Transfers
Purchasing
Accounts Payable
Accounts Receivable
General Ledger
Account Management
Cash and charge customers
National accounts
Multiple cycle billing options
Customer analysis
Tier pricing