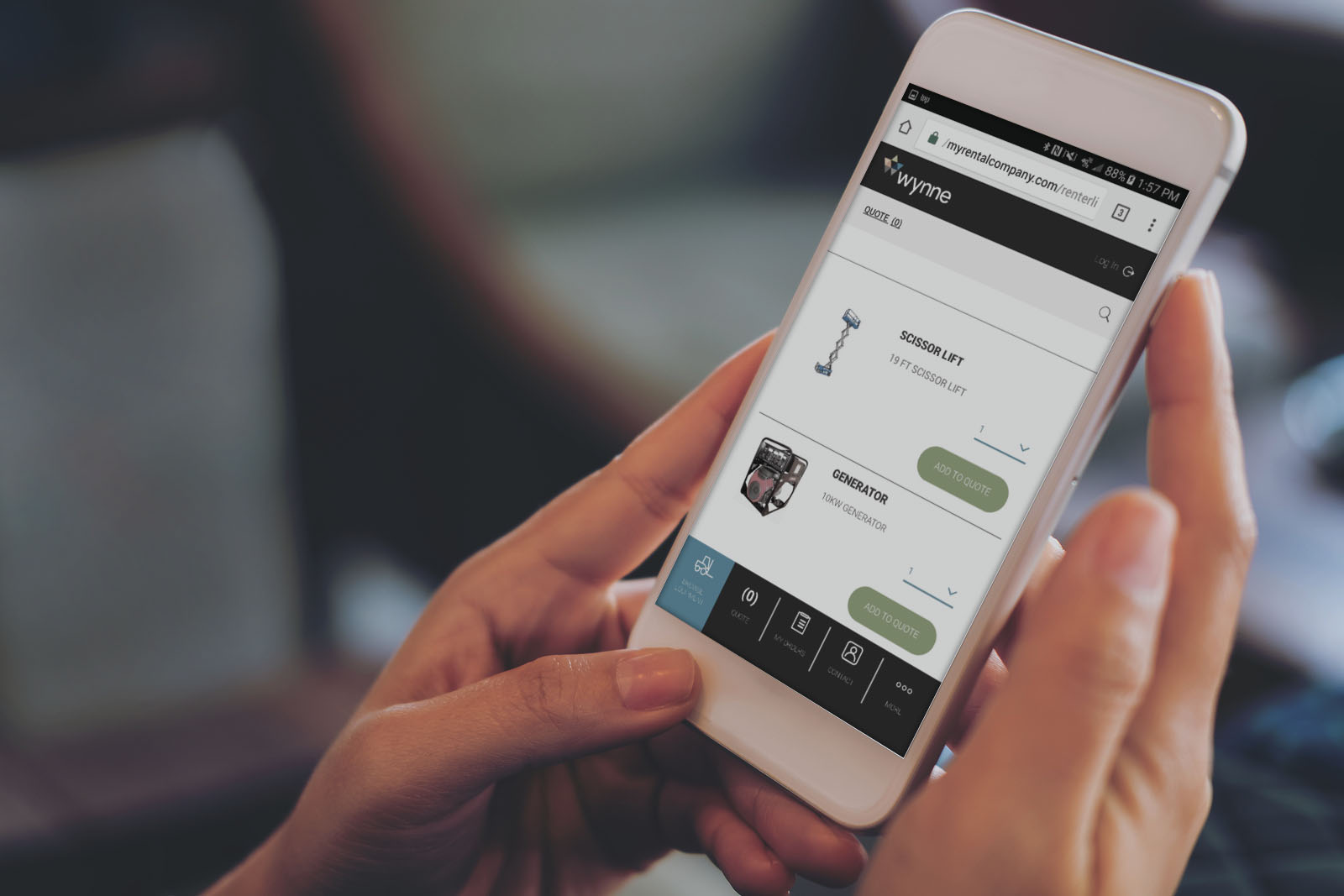 Irvine, California – May 30, 2017 — Wynne Systems, the leading global Enterprise Resource Planning (ERP) solution for equipment rental and construction verticals, recently launched RenterLink, an m-Commerce application. RenterLink facilitates rental transactions between rental companies and their customers using mobile devices. It is built with a deep integration to Wynne Systems' RentalMan™ ERP solution and can function as a mobile app that travels with renters from the office to construction sites and beyond.
Wynne Systems has experienced rapid growth over the past two years through business acquisitions and technology initiatives. "Extending our ERP solution to include mobile devices makes sense for our customers," said John Bureau, General Manager of Wynne Systems.  He continued, "On-demand apps, IoT innovation, and analytics are at the forefront of our software growth strategy and RenterLink delivers the perfect starting point."
According to Internet Retailer, mobile commerce now accounts for more than 30% of all retail e-Commerce. Moreover, Jeanette Andrews, Senior Product Manager at Wynne Systems, points to the importance of supporting all types of e-Commerce transactions in a single application. "It was important for us to build a product that works seamlessly across all types of mobile devices, as well as the desktop. Because of this approach, RenterLink not only functions as a mobile app but can also act as an out-of-the-box branded e-Commerce portal that seamlessly integrates with our customer's rental websites," said Ms. Andrews.
Developed to support local and global rental companies, RenterLink can be branded and customized to facilitate a company's unique rental operational processes. The application's core functionality comprises requesting and viewing rental transactions, delivery status alerts, and notifications; e-signature capture; equipment pick-up requests; and instant access to customer support. The browser-based web app was built with portability and responsiveness in mind, providing access to most mobile phone, tablet, and desktop resolutions, regardless of device type, preferred browser, or operating system. The application requires minimal implementation effort, with sites going live within a few weeks.